Our Services
New Homes
Professional Finish
New home specialists, we offer a professional finish and service that is second to none. CRA Internal Linings are experts in a quality finish for all your new home interior designs. We offer our customers many years of experience that cover all types of internal lining options to suit their requirements.
Enquire today
Quality Features
If you are seeking a quality finish with minimal cost but with a contemporary style, or something more involved, such as special acoustic or impact ratings, insulation, suspended ceilings and built in special features that make your next home unique, CRA have all the resources you need for any job, tailor designing all elements of your internal space to exceed your expectations.
---
Residential Townhouse
& Project home Developments
CRA Internal Linings experience is endless when it comes to multi residential townhouse and project home developments. We have completed 1000's of quality lined projects provided by our experienced quality team. We offer all aspects of internal plastering including fire & acoustic rated plasterboard systems that all meet the current BCA requirements. We endeavour to deliver your project on budget and on time.
Enquire today
---
Commercial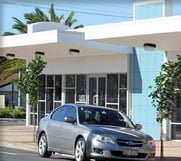 Our team are specialists in office buildings, healthcare and shopping centre facilities. CRA Internal Linings have the experience, resources and skills to complete any commercial project, with our professional service and quality finish. Contact the team at CRA Internal Linings today to see how they can help you finish your project on time and on budget.
Enquire today
---
Unit Projects
Multi Storey Unit Projects
CRA Internal Linings have been involved in multi-story residential unit projects since the day we started our business. In fact, having done 1000s of units and apartments over the years, we pride ourselves in this area of expertise. We have a fully trained & qualified team of men that can deliver your next project on time and on budget, with minimal fuss. Our team are certified, Passive Fire & Acoustic specialists that will ensure your project meets all the current BCA requirements. Our experience in this field is one of our best aspects. Contact us today to enquire about how we can benefit your next multi storey unit project.
Enquire today